Schools, colleges and universities are more than passive structures providing education to students every single day. Along with the teaching and non-teaching faculty and staff, the quality of the surroundings, the maintenance of the infrastructure, landscaping, classrooms, cleanliness, hygiene and the overall environment where students study are extremely important. Hence, the overall management and maintenance of these facilities and premises is a vital part of the institution's management.
Facility management services in educational institutions go beyond traditional floor mopping and window cleaning. A lot goes into the background to provide a quality educational environment to the students, apart from teaching. There are numerous opportunities to optimize Facilities Management operations to deliver the same or better quality at a lower cost. Educational facilities see a large amount of footfall. Therefore, the facilities must be maintained to the highest standard for health, safety, hygiene and general facility maintenance and management. A well-planned Integrated Facilities Management for the education sector ensures your facility meets all health and safety regulations and is fully compliant.
Scope for Facility Maintenance in Schools
To better understand the requirements and tasks involved in maintaining and managing educational facilities, look at these five categories of Facility Management. Each of these presents unique challenges and requirements that all educational institutions must adhere to and implement: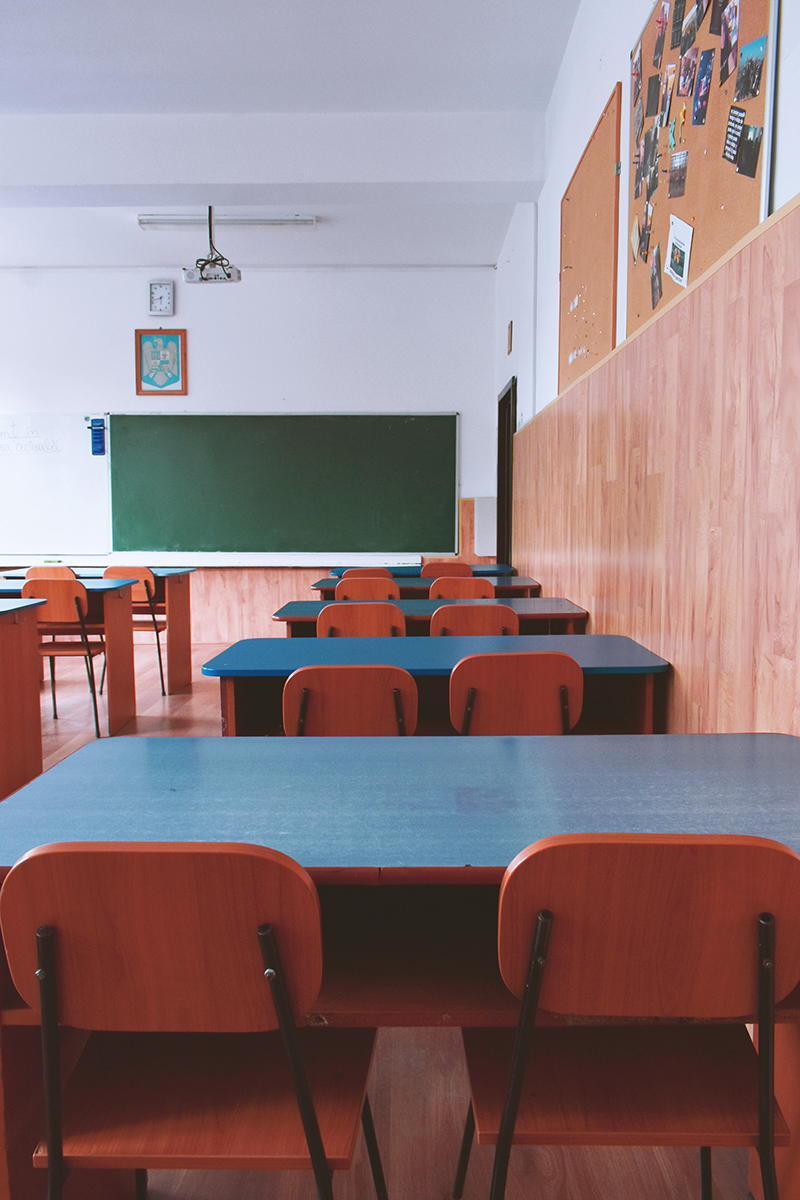 1. EHS: Environment, Health, and Safety
Health has always been a big concern at schools and colleges. Every student comes from different environments and due to the high density of students, there are chances of quick transmission. Post Covid, health has become a priority at all institutes.
Poor ventilation, unclean washroom, untreated water or irregular waste collection can be the root causes of disease and infection among students. To avoid any such complications, facility managers must work in collaboration with school administrators to undertake risk assessments, floor cleaning, washroom cleaning, check HVAC systems, water treatment, and waste disposal plants. This goes a long way to ensure a healthy environment on campus.
2. Cleaning and Sanitation
Post the pandemic, sanitation has become more important than ever. The high-traffic areas such as cafeterias, hallways, washrooms & toilets, it is vital for facility managers to routinely clean floors and surfaces that can incubate bacteria. Dirty restrooms can cause students to be absent from school with transmitted diarrhoeal infections. It can cause a variety of health problems for students making it difficult to focus on their studies or even having to miss days and weeks of school & collages. It is imperative to clean such areas with modern techniques such as foam jet spray at defined intervals rather than doing it manually with a mop just once a day.
3. Food Service
Research has shown that students can learn better when they're well nourished, and eating healthy meals has been linked to higher grades, better memory and alertness, and faster information processing.
A well-defined and nutritious diet plays an important role in the growth and development of students. With customized food catering services for various age groups, tastes and preferences, we ensure an efficient and comprehensive answer to the catering requirements of your educational institution. A healthy diet for students is vital on a basic level since it gives them the energy needed to perform various sports and physical activities. Your strength, training, performance, and recovery are all influenced by the food you eat.
4. Fire Safety
Fire safety in schools refers to precautions taken to prevent the possibility of a fire that could cause unforeseen damage to the school premises & can cause a threat to students & faculty. Fire safety measures must be used as early as the construction of a school. Non-teaching areas include kitchens, offices, prep rooms, storage areas, and electrical switch rooms. The facility manager must check the installation & functionality of fire extinguishers and smoke alarms throughout the school premises.
5. Security
Schools & Universities ensure around-the-clock safety and security for their students as well as the faculty. Keeping school premises safe allows students to focus on their studies in an encouraging environment that promotes social and creative learning. When their basic safety requirements aren't met, students may not feel comfortable at school premises and may stop showing up. Promoting a safe environment at educational institutions creates an open space for students to explore, learn and grow.
We at FFS, consider all these aspects while rendering our facility management services to the education sector. While you focus on delivering quality education and ensuring the complete development of students, we as a leading Facility Management service provider take ownership of your non-core business activities, like ensuring hygiene, safety and security of the premises.