The summer season brings warmer weather and longer days, and with that, challenges for facility managers as they transition from cool winter to summer's heat and humidity. As temperatures soar during the summer season, so do the risks associated with a lack of proper cooling solutions at your manufacturing facilities. Keeping the internal factory premises cool during the hottest part of the year is necessary to provide your employees with a safe and comfortable working environment and to prevent any possible malfunctions or failures.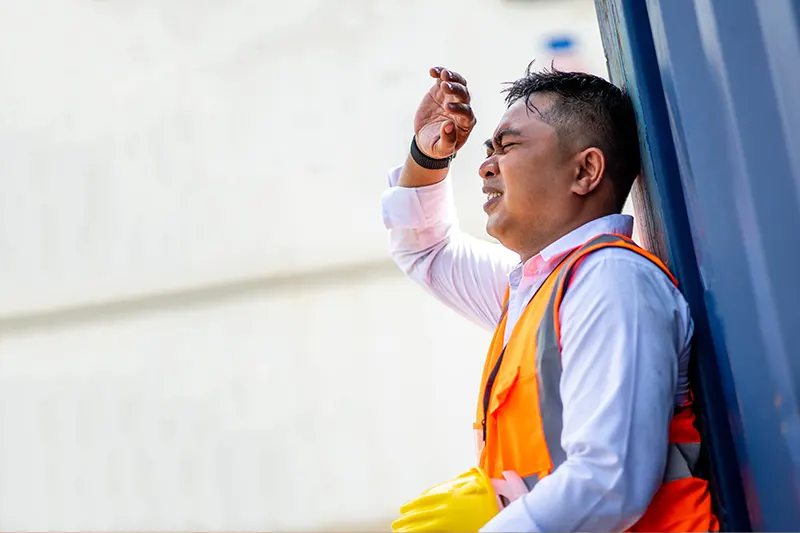 Extreme summer conditions may put unforeseen pressure on business operations and processes, you could experience system mishaps or failures if you ignore proper maintenance. Because of this, it's necessary to prepare your facilities for the season change to ensure everything operates in optimal condition.
For optimum efficiency in cooling the factory floor and the rest of your building without incurring high energy costs, consider implementing some of the following best practices at your facilities:
Indoor Maintenance
While you may be focusing on the warm weather outside of your factory building, there are certain important indoor maintenance tasks you should complete before and throughout the summer season:
1. HVAC Maintenance
Check, service, repair or replace the air filters
Check thermostats - set a target cooling temperature and replace or upgrade them if required
Remove dirt built up on the outdoor units, as it may degrade the machine parts
Clean the coils
Check for air leaks or dripping, which can indicate a problem related to the air intake or coolant tank
2. Plumbing
Inspect the complete plumbing system for possible leaks
Inspect odours that may indicate mould or mildew accumulated due to poor ventilation or leaks
Prevent mould and mildew by removing existing spots and installing dehumidifiers if needed
3. Health and Safety
Inspect smoke and CO2 alarms and replace the batteries
Clean fireplaces
Refill fire extinguishers well to prevent fire damage
Repair or replace light switch faceplates and ceiling tiles
Deep clean tiles and carpeting
Evaluate all of your maintenance SOPs, including security systems, safety training, evacuation plans and hazard control plans.
4. Electrical
Inspect, repair, and/or replace appliances as necessary
Inspect for anything that could pose a fire hazard during the hot summer months
5. Energy
Replace poor window frames and door seals to retain cold air and keep the warm air out
Replace cracked or broken windows
Calibrate sensor-based lighting systems to save energy
Outdoor Summer Maintenance
The summer maintenance checklist involves outdoor maintenance as well. Not only do you want your facility exterior to look nice, but also want to prevent any major repairs or damage whenever possible. Here's what you should do outdoors to keep your facility clean and safe all summer long.
1. Exterior Building Maintenance
Clean drainages lines and chimneys
Inspect roofing and make any necessary repair
Upgrade outdoor lighting if needed
2. Change the colour of your roof
If your current roof is a darker colour and traps in a lot of heat, consider replacing it with a light-coloured roof that will deflect more heat and keep the interior cooler, ultimately helping your plant become more energy efficient in the long run.
3. Pest Control
Keep an active watch for signs of pests, including holes in walls, floors, or wood, shredded material to indicate nesting, damage to plants, dropping etc.
Fill in any gaps or cracks in the walls and spray the appropriate deterrent around the entire building's façade
4. Horticulture Landscaping
Summer preventive facility maintenance also includes horticulture landscaping tasks to keep your facility looking pristine by:
Cutting the lawn
Trimming bushes
Setting up and programming your water sprinkler system
Spreading fertilizer where needed
To know more about energy cost savings opportunities and to improve your preventative maintenance, contact us today!